Metal Roof Mounting System
Two types of fixing methods:

Drilling solutions, like bracket L-foot, hanger bolt, T type hook etc.
Standing seam clamp. Direct mounting. No damage to the roof.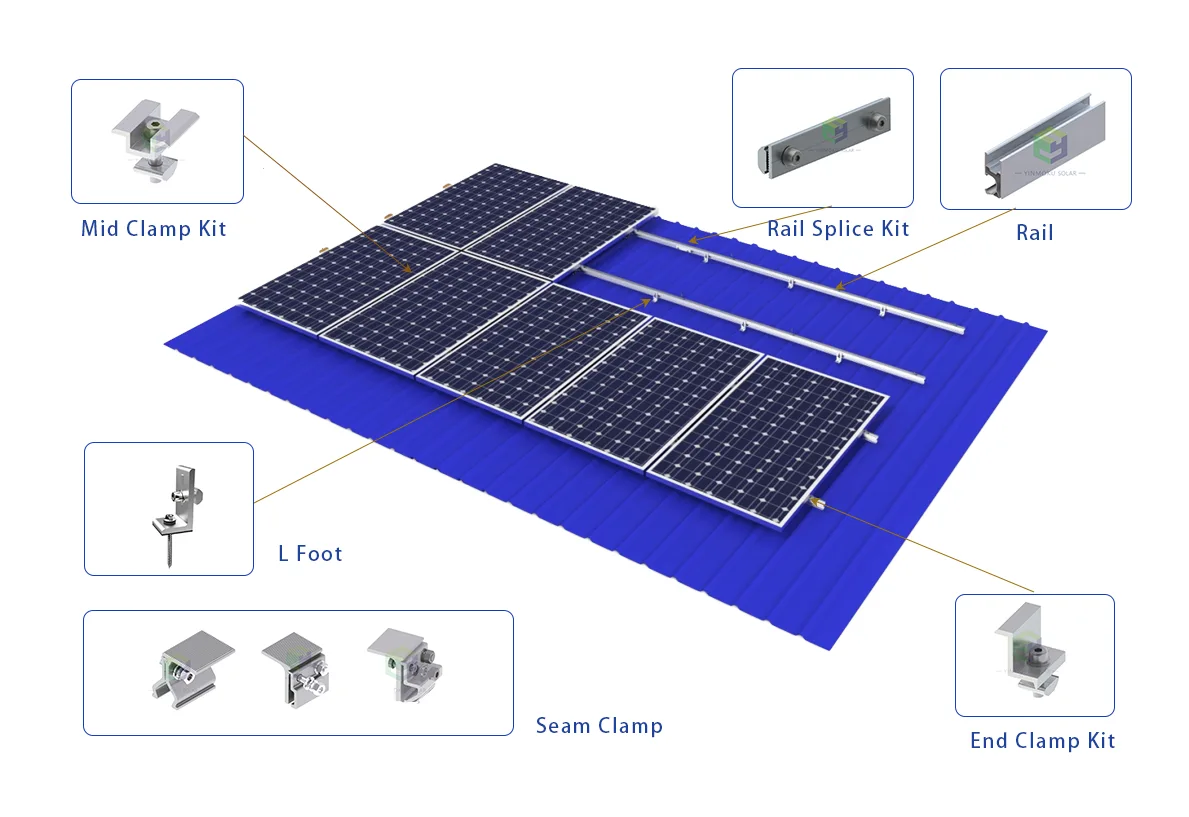 Metal Roof Mounting System
Yinmoku metal roof mounting system is designed for great flexibility and is suitable for framed and frameless installations on pitched roof systems.
Advantages include improved aesthetics, increased durability, easier installation, and a strong foundation. This system is becoming increasingly popular as a cost-effective and efficient way to generate renewable energy.
Highly pre-assembled and customized solutions save your installation time.
Contact us to get more information.